CAN LUBRICANT REALLY TRANSFORM MY SEX LIFE? OH YES…
Word on the high street is that we are finally realising the value of using lube. What was once only a product known by a single brand, predominantly viewed for medical needs, lubricants have now grown into a serious player in the world of pleasure.
Lube now offers sensual, luxurious textures that remove the friction and provide deliciously arousing glide adding an amazing dimension to self-pleasure and self-stimulation for women as well as men. The joys of adding lubricant to your pleasure play are beyond comprehension and any stigmas associated with bygone products are rapidly disappearing, so much so this is now a booming market predicted to be worth over £1 billion by 2022. With a greater focus on wellness and personal pleasure as well as providing enhanced purer natural organic ingredients they are offering far wider appeal.
Now brands such as YES, an organic-certified range of lubricants are becoming far more widely available complimenting women's better understanding of ingredients as well as seeking to fulfil their own sexual pleasure.
We got in touch with YES directly to ask them a few questions to help explain how the use of lubricant was helping women (and men) enjoy their sex life more…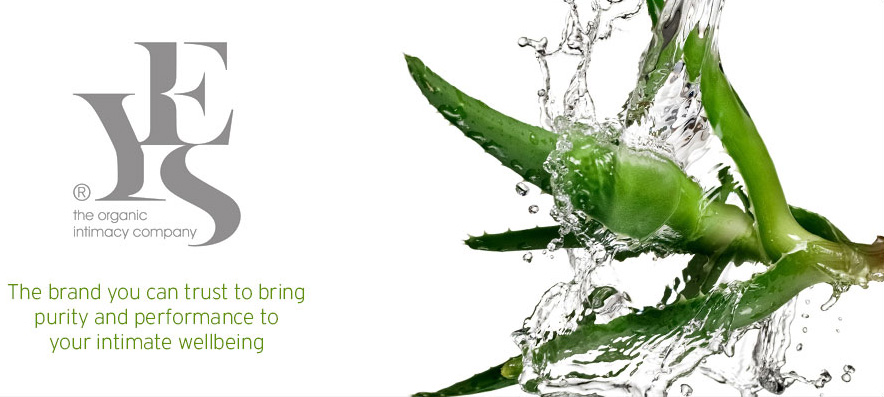 "The different reactions to the word 'lubricant' in regards to sex are interesting. There's the frequent assumption that lube is purely a kinky addition to a person's sex life.
Or some assume that lubricant is solely for medical use and for older women who are experiencing vaginal dryness as a symptom of menopause. Why would young women need to use lubricant anyway?
Let's bust those myths right now! A lack of lubrication during intimacy is actually very common and can occur for a number of reasons. Vaginal dryness is a natural symptom of ageing, but occasional or ongoing dryness can affect women of all ages. Childbirth, breastfeeding, certain medications (for example anti-depressants and birth control pills), stress, depression, certain toiletries can all contribute to a lack of sexual arousal, leaving you dry down there. As a result, this can make sex uncomfortable and even painful.
How does lubricant contribute to infinitely more pleasurable sex?
A lubricant works to enhance sexual pleasure and comfort by creating a smooth, natural glide. It's also important for safe sex, reducing the risk of tearing or injury, especially if you're indulging in anal or rough penetrative sex. Plus, using a water-based lube also helps to prevent condom damage (plant-oil based lubricants, however, are not condom-compatible). Removing the fear of uncomfortable or unprotected sex can help with relaxation and enjoyment (not to mention make intercourse longer-lasting). Sex should be fun, playful and pleasurable, not hard work!
But doesn't using lubricant during sex mean that I've failed my partner?
Some people, more frequently men, express concern that using a lubricant means that they've failed in arousing their partner properly. This simply isn't true. Even the most turned on woman can need a little extra moisture. Accept a lubricant as a fun addition to your sex life, rather than a replacement for anything 'missing'. You don't have to need it, to enjoy it!
Use with a partner or alone
You don't have to use lubricant with a partner, it's also great for pleasuring yourself or for use with toys. When using a sex toy, you might find that the material can drag on the skin. Using a lubricant will create a slippery barrier between your skin and the toy, increasing pleasure and making your play so much more fun!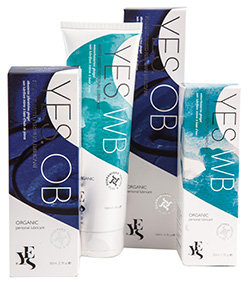 Choosing the right lubricant
There are lots of different lubricants on the market so presumably any product will do the trick right? Not exactly… skin absorbs many of the chemicals contained in personal care products and cosmetics – it's thought that approximately 60% can get into the bloodstream if applied to the mucosa (the delicate membrane that lines various cavities in the body, such as the vagina).
That is why you should always check the label! When applying a product to one of your most delicate parts of the body, it's essential that you understand the ingredients that you are exposing it to and what they can do.
Avoid lubricants that contain synthetic or concerning ingredients and potential skin irritants such as glycerine, silicone, parabens and glycols. Instead opt for an organic lubricant with natural ingredients (remember to check for organic certification, products can be labelled 'organic' even if they only contain 1% of organic ingredients, regardless of other concerning ingredients), the YES range is all certified organic!
 Why YES?
Formulated from food grade plant extracts and certified organic by The Soil Association, YES products are designed to be hypoallergenic and free from concerning chemicals. Some lubricants can cause irritation and this can be down to the pH of the formulation. YES, lubricants are pH matched to the relevant environment to avoid irritation, including a selection of vaginal lubricants designed specifically for vaginal sex and an anal lubricant matched to the rectal pH for anal sex (YES BUT). The natural water-based (YES WB) and plant-oil based lubricants (YES OB) are also extremely hydrating and nourishing for the vaginal tissues, which means whilst you're enjoying good sex you're also looking after your body!
 The big message…
One way that you can make sex infinitely more pleasurable is to introduce a lubricant into your love life. Sex is supposed to be fun, and a lubricant is a great way to enhance your enjoyment. You may not need a lubricant but you may well find that you enjoy using it. Trust us when we say once you try a lubricant for the first time, you'll want to keep using it – just make sure that you try the right one!"
To see and purchase a range of YES lubricants click here