Erotic audio – 6 reasons why you need to get down and dirty with some aural pleasures!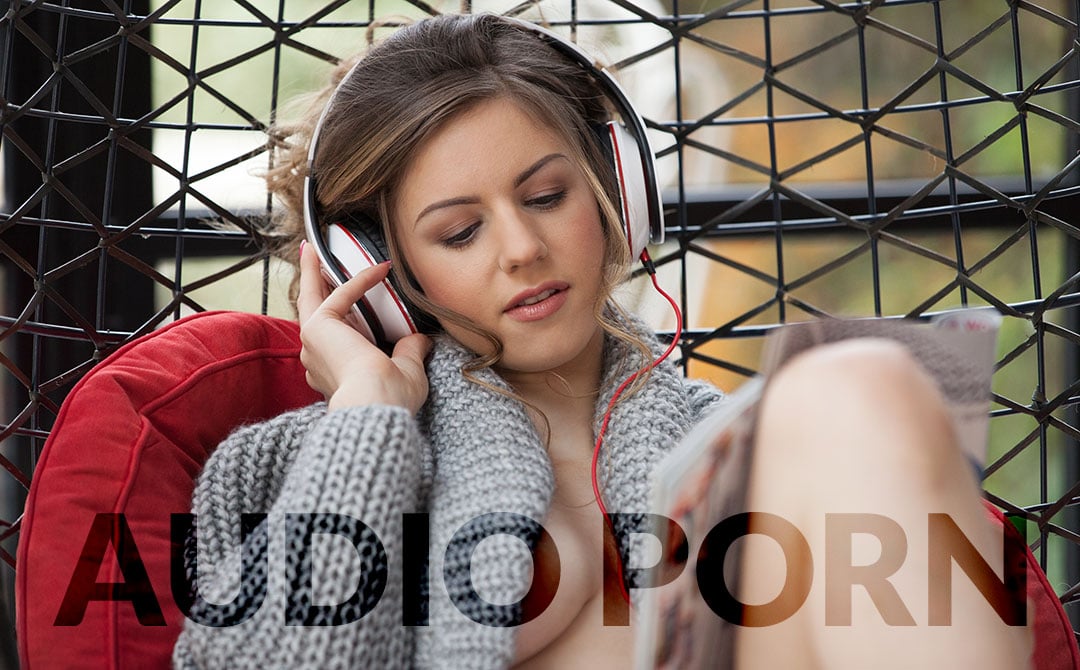 Have you listened to our sumptuous new erotic audio porn yet? Oh my, let yourself slip into something more comfortable (aka headphones) and let us talk dirty to you! Here's why:
1. Intimate
Letting sexy words wind into your ear zone is intimate and tantalising. Someone talking dirty straight into your mind is a truly exciting and unique experience. The words snake into your brain, arousing all those juicy imaginative erogenous zones and can trigger physical responses too. Just relax and let the voice bring you to places of desire and pleasure, magnifying and expanding your own experience in a way reading can't.
2. Immersive
Listening to someone talking to you in such a close and sexy way has an immersive quality to it, especially through headphones. There's something at once comforting and isolating when wearing headphones. Keeping you cocooned from the world outside, they allow you to let your mind explore, delve deep and truly become absorbed in this other sexier place.
3. Fantasy
Let your mind be free and your body will follow! Having someone seduce you with words can open up places in your imagination where you never thought your fantasy could go. Soothing and arousing, listing to audio sex stories can translate into physical sensations, bringing tingles all over your body. As you listen, your fantasy, guided by the beautiful words will unfurl before you, sending you into places of unknown desire.
4. Explore
Listening can give you the freedom to explore your body. Even more so if you are indulging in the privacy of your own home with your sex toys to hand. Closing your eyes while you imagine the words coming to life leaves you free to reach down to that aching and yearning that has now spread through your body. You have nothing to impede your own touch, your own seduction while that oh so sexy voice just keeps on telling you more naughty and delicious things. A practical way to indulge in erotic stories when you can't keep your hands off yourself! We've all been in the position of having to drop our book at the critical moment, breaking the story to reach down and take care of that burning need, yet with the story being delivered right into your mind… there's no obstacle to your orgasms.
5. Secret Pleasures
Perhaps you are out and about, feeling deliciously naughty while the world flies by around you. Listening to erotic audio porn on your earphones is a very discreet way to get your kicks. As you fill your mind with sexy tales, driving yourself wild with the knowledge that when you get a moment alone, you won't be able to control yourself. This is a wonderful build up to a date or a raunchy night in. A bit of mental preparation can work wonders in the libido department so we thoroughly recommend a spot of aural foreplay before the main event!
6. On Point
Erotic audio porn is the biggest new trend in consuming porn and erotica! Everybody's doing it, why shouldn't you? A delightful way to get yourself in the mood for some romance or maybe listening to the story is a prelude to watching the film…
We are huge fans of this electrifying way to experience sex words and can't recommend it enough – you can even try a sample for free right here!