Ethical and feminist porn guide
With the current combination of the internet crammed with sex and sex acts being easy to stumble upon and yet, also entirely full of good sex and sexual wellbeing censorship, it can be increasingly hard for the discerning sex film lover to find and access good erotic content that doesn't have you worrying what might pop up next. So here we have put together this ethical and feminist porn guide to help you navigate your way into the wheres and whys.
Just what is ethical porn and why should you be paying for it?
Ethical porn, also known as feminist porn, is visual erotica and films depicting sex made with the wellbeing and consent of all involved strictly in mind.
From writers, directors to models and actors, everyone is fairly compensated for their work and should feel valued for their contribution. Unfortunately , although freely available porn can often be stumbled upon in the dominating tube sites, the models involved, particularly women, can appear to be there solely for the satisfaction of the male performers and cater purely to a male audience.
Ethical and feminist porn was created to address this balance to ensure the models are there with full and enthusiastic consent and knowledge of the expectations for the scene. These films and filmmakers are producing respectful porn that shines a light on female empowerment through healthy sexual pleasure and where the women and the female gaze is centred.
When it seems everything can be found online for free, how achievable is ethical and feminist porn?
Producers of erotic movies like Anna from FrolicMe have to charge for viewing the films via a one-off charge or a monthly subscription fee to accommodate their platform and ethos.
But I don't want porn on my bank statement!
Don't worry, just like all sensitive companies, ethical porn sites usually ensures 'discreet packaging' with Frolicme being no exception as Anna explains, "I am very conscious that we all need to ensure discretion is maintained and all that will appear on your bank statement is the name, Henry Evelyn and either of my payment providers, ie. CCBill or Epoch. There will be NO mention of erotica or frolicme.com."
The benefits of paying for your porn
If you've read the site's mission statement you are entering and feel confident in supporting their work, you can be sure of several great things.
1 – everyone is getting paid!
2 – because the site is subscription-based, producers don't need to rely on advertising that might pop up with triggering images or take you off site.
3 – your information will be carefully looked after – here at Frolicme we never use your details for anything other than this site, and that is a solemn promise. If you're visiting 'free' porn site ask yourself how are these films being paid for? Chances are, some of your information might be used as trading chips.
4 – you can be sure that the models will be treated fairly and with the utmost respect.
5 – with your mind put at rest, and you will be free to let yourself go and fall into the fantasy world with guilt-free and shame-free porn. Safe to allow all the sexy good things in.
What makes an ethical film set?
First of all, a good rapport between the crew and cast must be established, knowing everyone is fairly treated and valued for their work and paid according to their requested fees—this good base to be built on throughout the working relationship. Anna, our Frolicme producer, pays particular attention to the comfort and requirements of her cast, ensuring they have everything they need to have a great shoot.
She likes to research and know her models personally and often asks them who they like to work with, ensuring great fun is had by all concerned and where the set will literally pop with chemistry. Sets are run professionally and in a relaxed environment afterall, ethical porn is about capturing real natural sex where pleasure is key. The schedule is busy and focused, but the team relax over lunch, and dinners afterwards are a great time to chat through the scenes after a busy day of shooting.
Because so much effort and attention are put into the scenes ahead of filming, ethical porn makers know that a relaxed and happy model will make for some great relaxed and happy erotic sex. If people are feeling secure and safe, you can be sure that sexy orgasmic zone will be much easier to achieve. Indeed, ethical porn endeavours to show real sex, real pleasure and real orgasms. While the models are there to perform, it's less of a sex performance, and more really just letting go and getting into it in a natural and sexy way, just with cameras around.
A lot of the best ethical porn companies are female-founded and led with the focus well and truly on female pleasure, exploring female fantasies, and empowering women to feel that porn is for them and they can enjoy every sexy last second.
Where can I find these wonderful ethical porn sites?
Well, here you are on one of the very best! Frolicme prides itself on producing some of the most sumptuous and sexy films online and Anna Richards is a major force in focusing on the importance of female pleasure – there are several diverse female-led platforms and great lists to help you navigate your way to some fabulous sex films to suit your tastes – and it's great to know that watching porn and accessing erotica is no longer the taboo it once was, especially for women. We are taking ownership of our porn habits and making sure we do it our way, freeing ourself of shame and getting DTF in the best possible way!
Is ethical sex boring sex?
Oh my goodness absolutely not! Just because we have morals doesn't mean we can't be kinky and downright filthy. Explore all your favourite sexual fantasies from anal, threesomes, bondage, masturbation double penetration, you dream it up there will be an ethical female directed porn producer who has made it to turn you on.
Enjoying your sexytime watching ethical and feminist pornography is a really great way to amp up your libido, find new things that turn you on and explore your fantasies in a safe and natural way. With ethical porn, you will even feel confident to talk about sex films and recommend some sites to your friends. We love what we do here at Frolicme and are proud to bring you the ultimate fantasy world!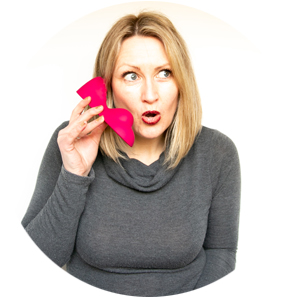 About the author
Described in her own words as an erotic writer of tales, creator of sensual art and a sex toy designer, there is no end to Tabitha's abilities. Described by some as quirky, lovely and kinky, Tabitha enjoys writing erotic romance as long as there is a love scene. Designer of the Ruby Glow, a hands-free sex toy made by Rocks Off. Tabitha also has a passion for her art and painting nudes. A host of nominations have surrounded her from her sex toy Ruby Glow to winning Erotic Trade Only Best Erotic Author 2016. 
You can find her novels from Beachwalk Press and short stories with the anthologies from Harper Collins Mischief, Cleis Press, Xcite, Oysters & Chocolate, Ravenous Romance, Burning Books Press, Velvet Books and House of Erotic. 
Tabitha also enjoys her role here at Frolicme editing the Online Magazine and helping commission and edit Frolicme Stories. Email her directly to discuss submissions for stories and features at: